Inaugural Security Review: 2009 v. 2005 (Obama v. Bush)
If you live anywhere inside the DC Beltway, over the last few weeks it's been impossible to go anywhere without seeing something related to the inauguration of Barack Obama.
Furthermore, if you live or work in Northwest DC, it's impossible to drive or walk anywhere without seeing marked roads, street vendors, advertisements and Secret Service barricades.
While things have been chaotic in the weeks leading up to the inauguration, a significant portion of the city will essentially be locked down by the United States Secret Service, and a variety of other agencies, making entering the Distinct of Columbia by car (especially from Virginia) nearly impossible.
Here is a map showing the closures for the Inauguration of Barack Obama: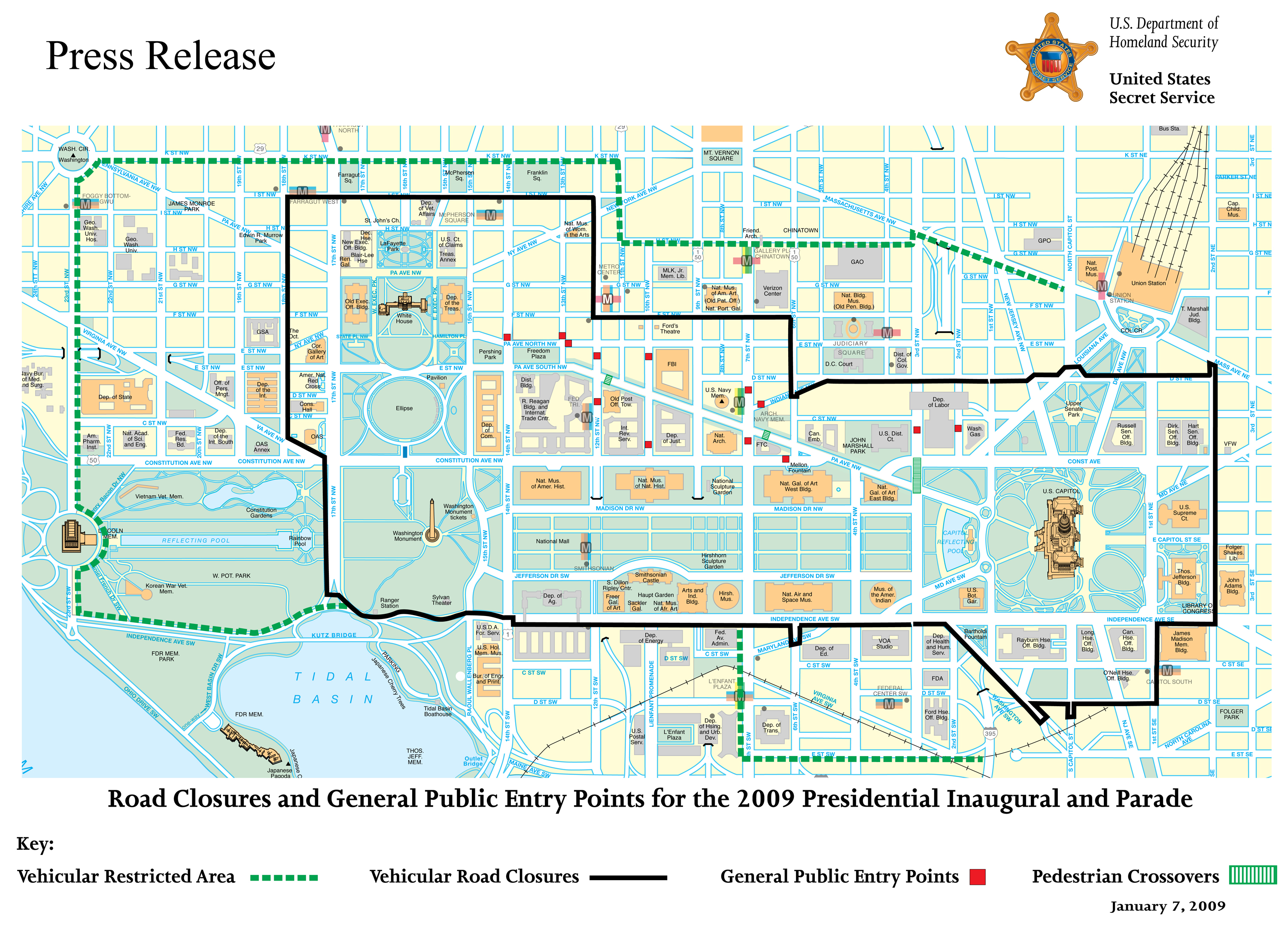 While to many, this might seem like standard protocol for the United States Secret Service, the reality is that when it comes to inaugurations, there hasn't been one that has required such heightened security.
This map isn't all that unusual in terms of road closures, but when you add that to the additional closures for the other inauguration related events, it makes DC become a nightmare:
For comparisons purposes, I tracked down a map from 2005, highlighting the road closures and security barriers set for the inauguration of President George W. Bush. Remember, this was also during a time of war, with a highly controversial President:
Not only will DC become a city of chaos for the next few days, but it will also become a federal emergency area. That's right, this event is as big, if not bigger than natural disasters such as hurricanes and tornado's.
It's not really all that surprising, but it's interesting, nonetheless. This should definitely be a long weekend for the residents of Washington, DC.